Tom Owad's blog
Submitted by Tom Owad on November 2, 2014 - 5:07am
I went to the Brown International Antique Tool Sale & Auction yesterday. It's a pretty upscale event - in my experience, most tool sales don't have security guards in suits. The main attraction tends to be hand planes, and in 2005 they sold one for $114,000. I attended the vendor sale yesterday (where prices tend to be a bit lower), but skipped today's auction.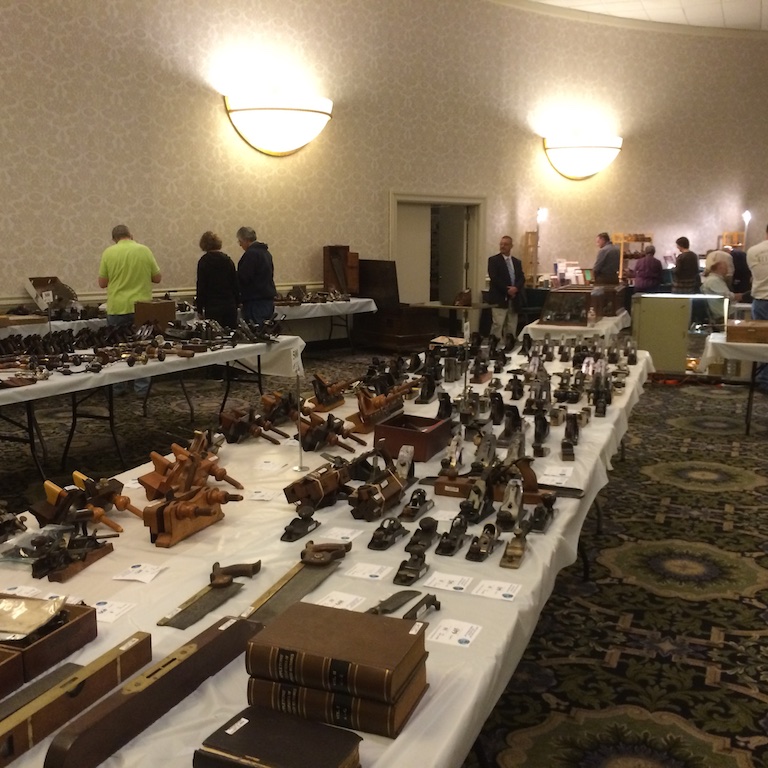 As anybody could tell you, if they read about the sale on AuctionZip, then clicked on the link to Brown's website, read the sale description on the front page, then went to the 'Brown Tool Auction" menu and selected "Auction Rules", and then read to the last paragraph of the rules, there's a $3 fee for admission. Brown does business "the Old-Fashioned Way with Service, Quality and Integrity", so I'm sure this was an oversight.
It was worth the price of admission, though, even if just to see the Rotating Precision Cheese Knife:

I ended up buying a marking gauge and a set of trammel points. They were both $10, which made them two of the cheapest items at the sale, and among the few tools there that were practical for actual use. The marking gauge is a Stanley No 71. The marking gauge has a pin on the end of the post, used to scribe a line in wood. To use it, you slide the post so that the pin is your desired distance from the fence, then you slide the fence along the side of your board, so that the pin scribes a line parallel to the edge of the board, at your desired distance. This one has two posts, which seems to be a bit uncommon.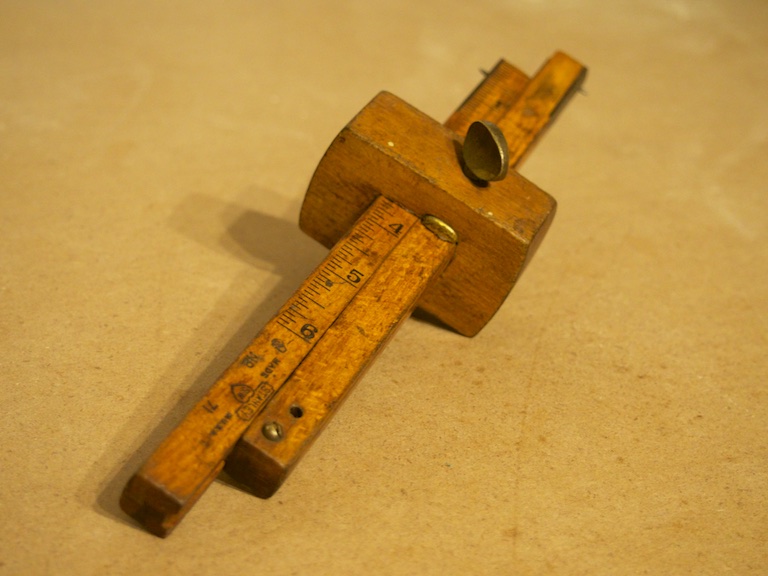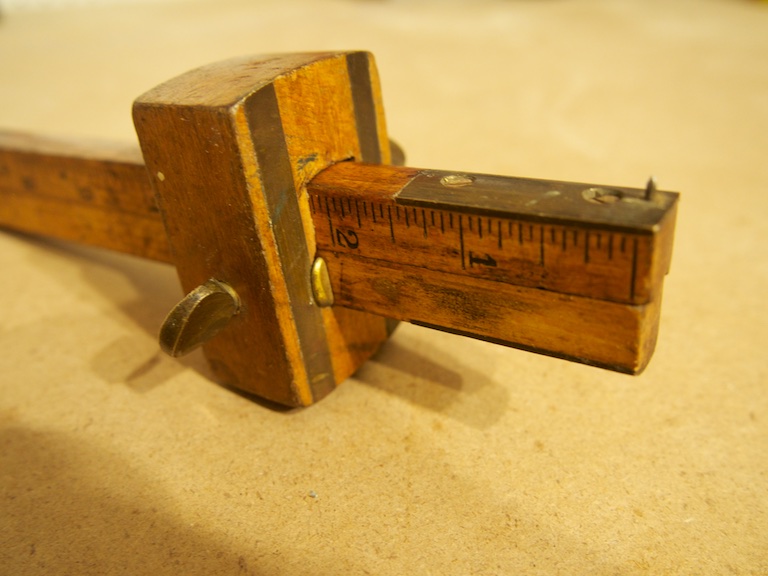 Trammel points are basically a compass. Set one point in the center, then you can scribe your arc. The extra knob on the left trammel point is for fine adjustment.

Submitted by Tom Owad on October 31, 2014 - 10:18pm
A couple years ago, I bought an abandoned house with an attached general store, built in 1911. I've been gradually fixing things up and learning a lot in the process. I've been doing more woodworking and a lot of research, and I've decided to start documenting what I learn here in the form of a blog.
My primary woodworking tool is a Shopsmith Mark V. The Shopsmith is a multipurpose tool that functions as a table saw, lathe, disc sander, drill press, and horizontal boring machine. There are also numerous attachments, such as a bandsaw and jointer, that can be mounted on it and powered by the Shopsmith headstock. The Shopsmith is often maligned because of the compromises inherent to a multifunction machine, but I've been very happy with it. If I had a two car garage that could serve as a dedicated workshop, I'd love to have a big cabinet saw and the walls lined with industrial tools, but my shop is in the dining room. I can't work as quickly as I could with a full size shop, but the Shopsmith is completely capable of doing professional quality work. For a shop as small as mine, it's the only practical option.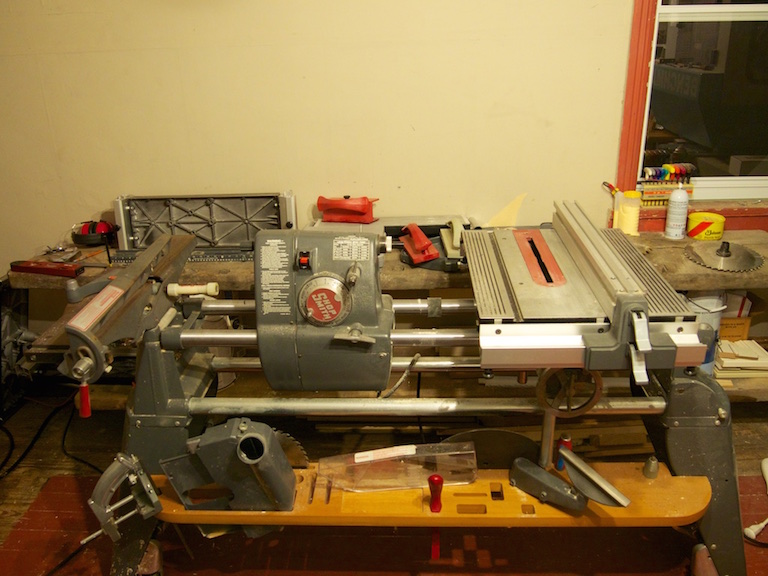 On the opposite side of the room from the Shopsmith is my workbench. Right now, it's just a sheet of MDF on a pair of saw horses. I'm planning to build a more permanent workbench and have been looking at a lot of plans, but haven't decided on anything yet.