Merlin 8 LIST Formatting Issue
Hi everyone!
Hopefully someone much smarter than I can help me out here. Trying to build a game from source with Merlin 8 and I am getting odd formatting.
I've tried with both AppleWin and my own //c and get similar results.
Notepad++ doesn't show any odd formatting
Yet doing a LIST in Merlin shows these solid white "J" on every line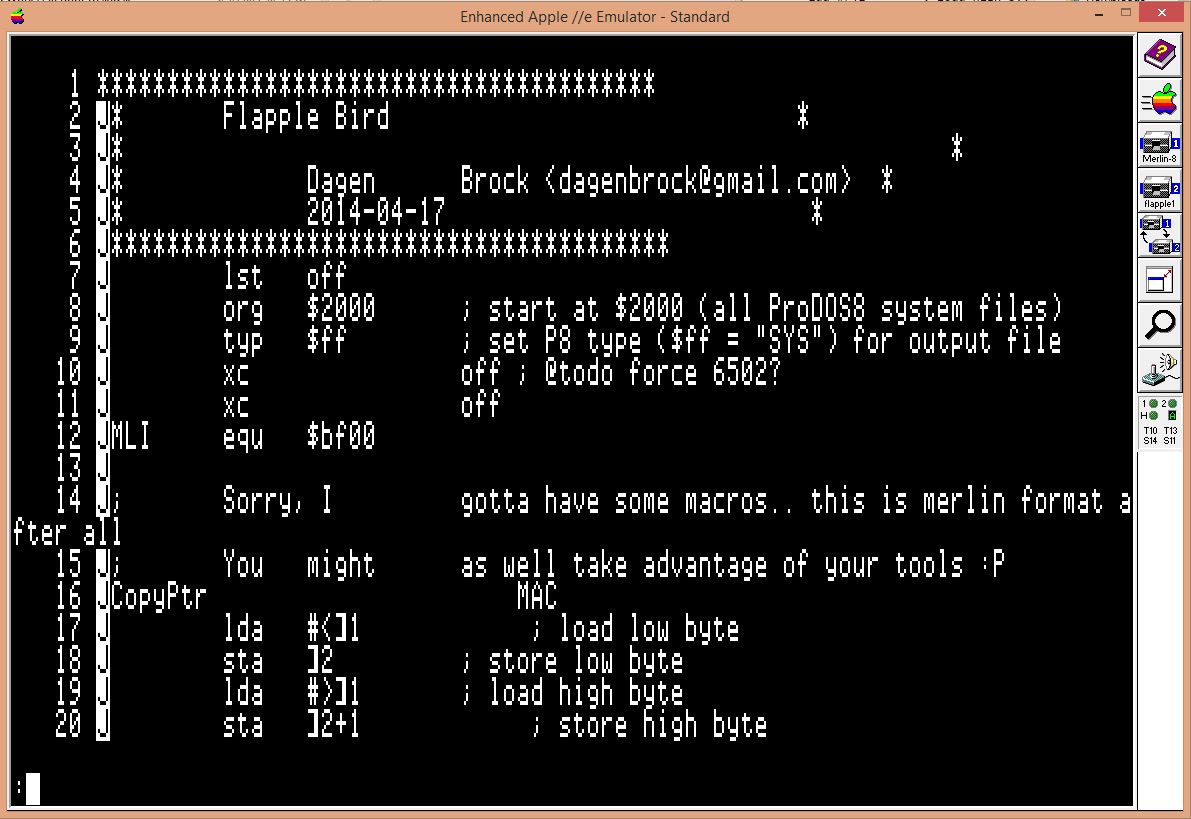 Thoughts? It obviously wont assemble due to that character.