Aamber Pegasus
Submitted by Ex-parrot on February 7, 2004 - 1:49am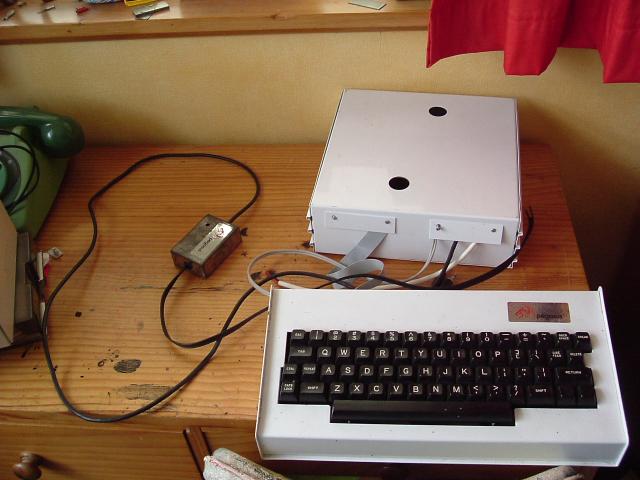 The Aamber Pegasus is a somewhat elusive beast. First produced in New Zealand in 1981, it was the first kit computer developed & sold within the nation.
The hardware was designed by the late Stewart J Holmes and the software by Paul Gillingwater (who now works in Austria for a company known as Lanifex).
The machine is based around the Motorola MC6809C CPU. Earlier machines came with 4k of RAM and later with 64k. Input is from a QWERTY style key-matrix keyboard. Output is to a TV via an RF modulator. See comments for more details.
I have got a ROM for Forth A, Forth B and Mon installed. I've never been able to power the machine up, but I've contacted Paul and he's going to send me the PSU specs at some point.
I found this little gem of NZ history at a refuse transfer station and payed $5 NZ (about $3 US) for it.
Update 20/07/07
The Pegasus gets a mention on the WLUG wiki and Philip's site now has a little more info.
Update 2014-05-06
A little over a decade since I made this post and Philip's website has changed URLs, M.E.S.S now emulates this machine, there's the beginning of a Wikipedia page and to top it off some great footage of the machine actually running is available on Philip's YouTube channel.