Adding Memory
Submitted by Joe on August 14, 2004 - 7:30pm
Wires at the top left of the breadboard area are for the memory chips and the wires at the right are for the SWTPC PR-40 Printer.

These are the two chips in the breadboard area added to control the 16k memory chips.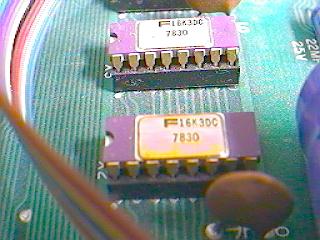 This shows some of the new 16k memory chips, you needed eight of them for 16k ram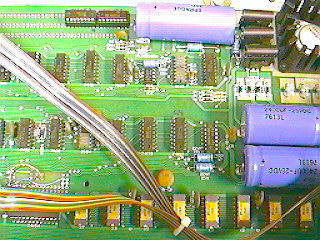 You can see the eight new 16k memory chips at the bottom of the board.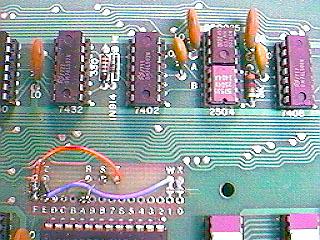 A look at the memory-addressing jumper field.