Intel Mac mini: Take Apart Guide (RAM & HD)
Submitted by Tom Owad on March 2, 2006 - 4:48am
The Intel Mac mini's case is just like that on the PPC model and can be opened by prying upward with a sharp putty knife while working your way around the bottom of the case: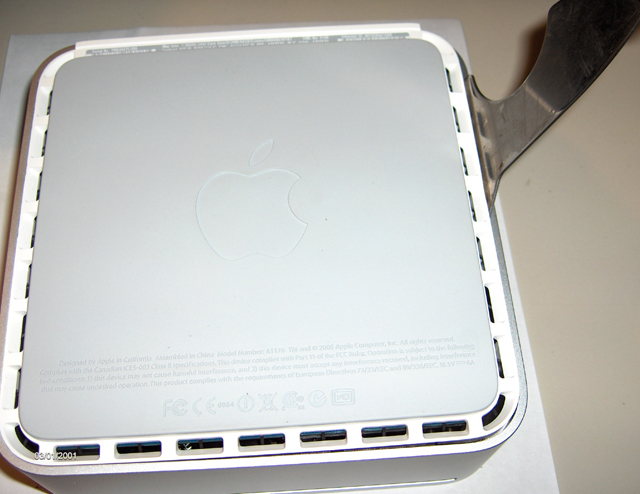 Once you have the lid off, you'll be presented with a very tightly packed computer: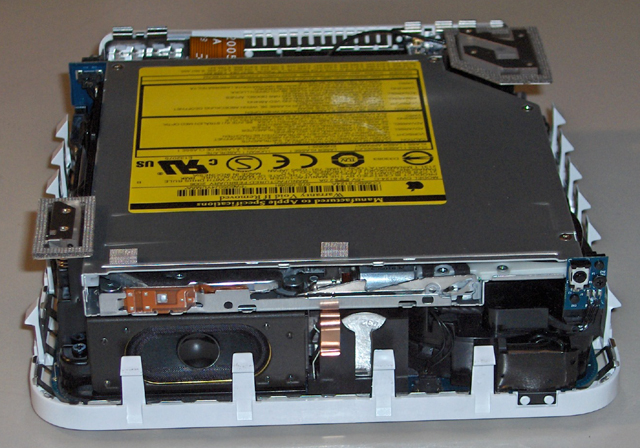 Beneath and around the optical drive is a black plastic frame, with a screw in each corner:
This frame, which holds the hard drive and the optical drive, needs to be removed if you are replacing the RAM or hard drive. Three of the screws are easy to access. The fourth is covered by the airport antenna. To remove the antenna, gently pry inward on the two black tabs that hold it in place and lift upward: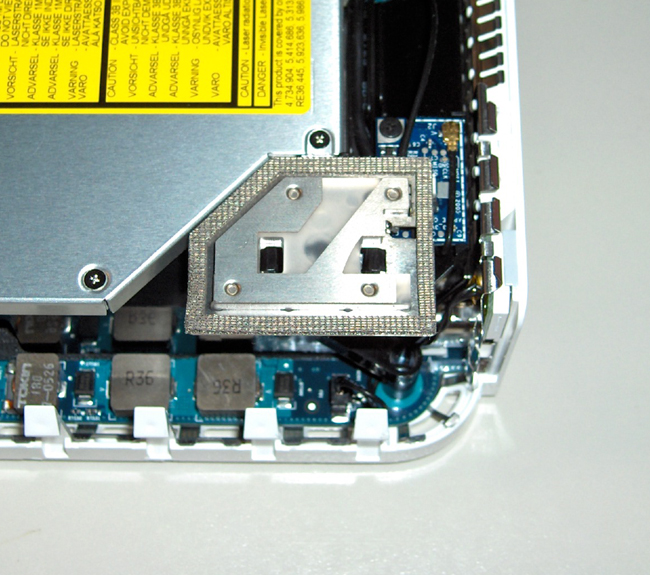 Next, there's a small cable on the front of the mini that needs to be disconnected: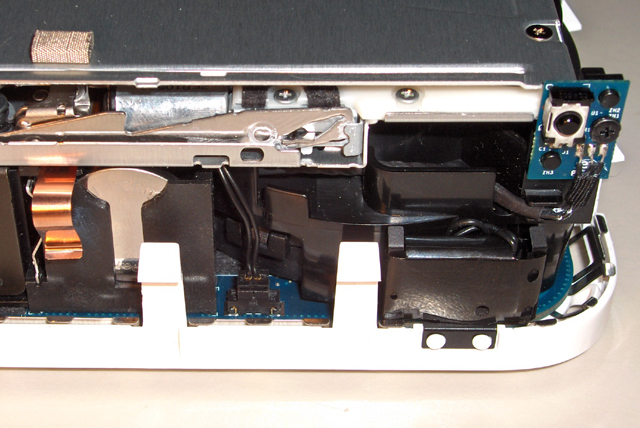 With this cable unhooked, the black plastic frame is only connected at the back and can be gently lifted out as if it were on a hinge, revealing the motherboard: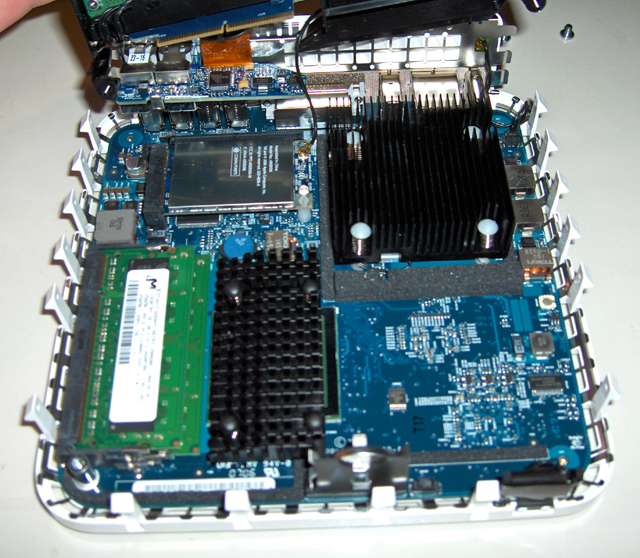 You now have direct access to the two DDR2 SDRAM slots: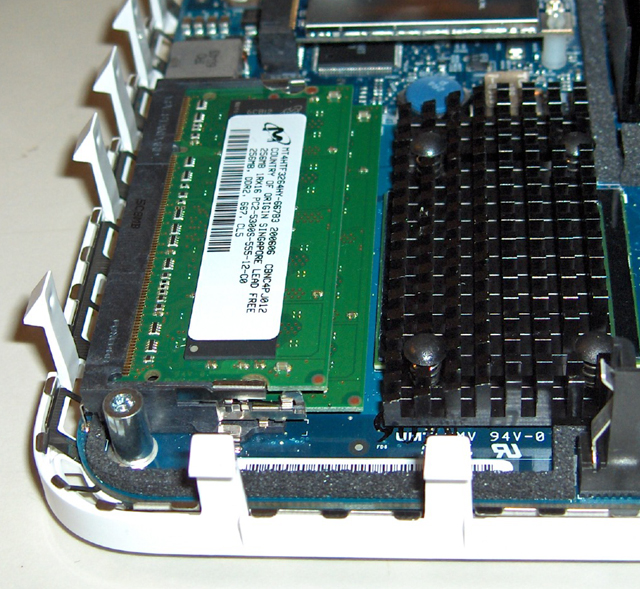 If you want to replace the hard drive, turn your attention to the black plastic frame that's now lying upside down beside you mini's case. The drive is in it, held in place with four screws. Two are on the bottom:
And two are on the side: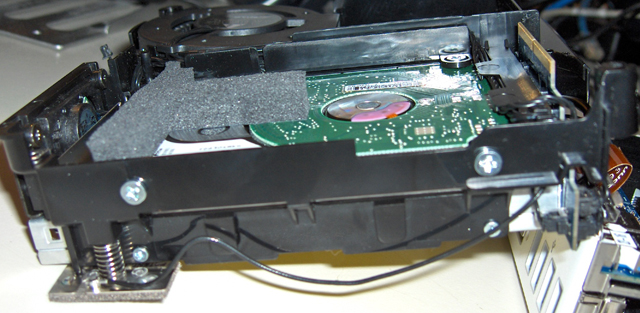 With the screws removed, the drive can be easily slid forward and removed:
The hard drive is Serial-ATA:

When you reinstall the plastic frame, ensure that the interconnect board is properly seated in its slot:
It's also likely that the audio board's cable became loose, so ensure that it's correctly seated: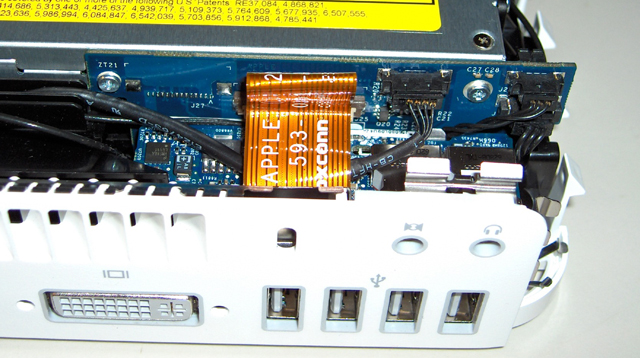 Given what a pain it is to remove the cover, power the computer up and test everything out before you snap the case shut again.