A quick Mac battery replacement
Submitted by Tom Owad on June 14, 2004 - 2:11am
I attempted to power up my RackMac TZ today after not using it for several months. The system was dead - nothing. Disappointed, I removed the battery for inspection: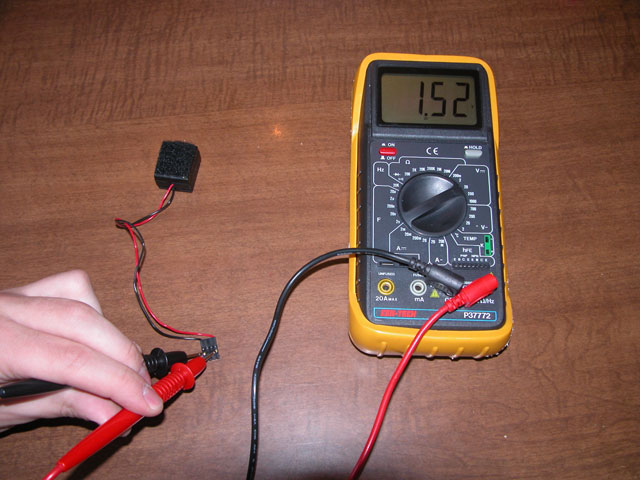 1.52v was definitely low for this 4.5v battery, and certainly low enough to prevent the computer from booting up. Nonetheless, I still wondered about the potential for other problems and was loathe to order an expensive replacement battery that would take days to get here.
There was only one thing to do...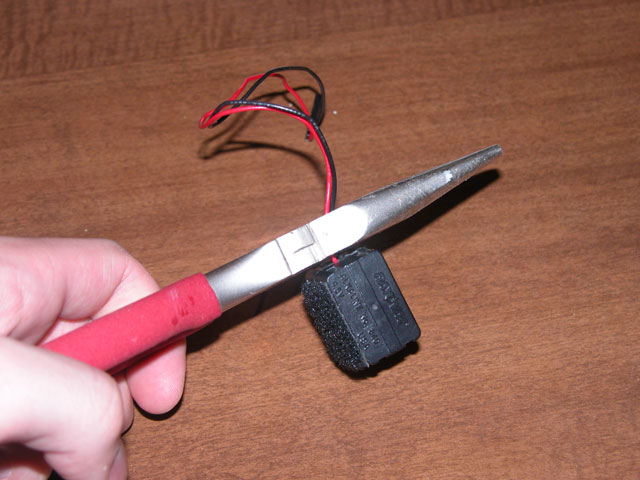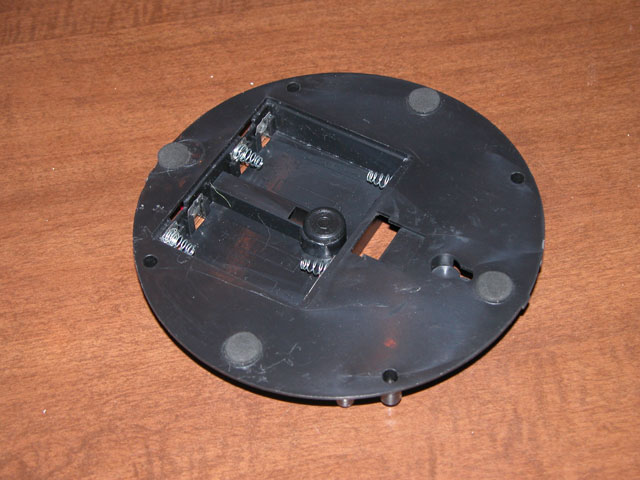 4.5v is three AA batteries, so I dug this battery holder out of the trash (it was part of a cheap light) and broke the frame down to size.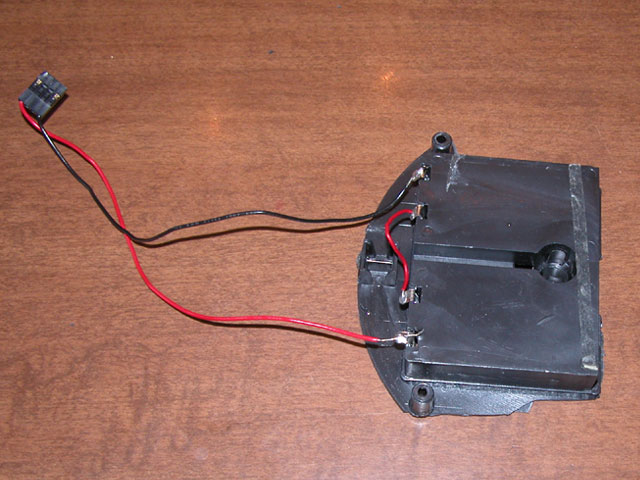 Next, I soldered the dead battery's cable to the holder's sockets. Red goes to positive. This case holds four batteries, so I bridged the last battery slot with a wire.
I took the velcro off the old battery and glued it to the back of my new holder.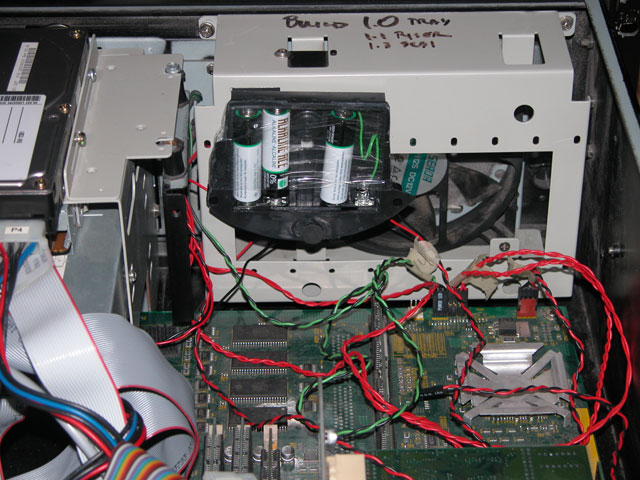 Next I installed batteries and checked the voltage. It was 4.73v, so I hooked the unit up to the RackMac. Everything works perfectly.
The official battery for these units is supposed to last several years. I have no idea how these AA's will do long-term, but I'll report back when they die.