I hope this is in the right forum, if not please Admin, just move it to the correct location. Its not really hacks as it is Mods.
But I have done Cold Cathode lights in both a Dual 2.0 G5 and Blue & White G3 Macintosh (Upgraded to a G4 400).
Here are some photos of my "Lighted" G5.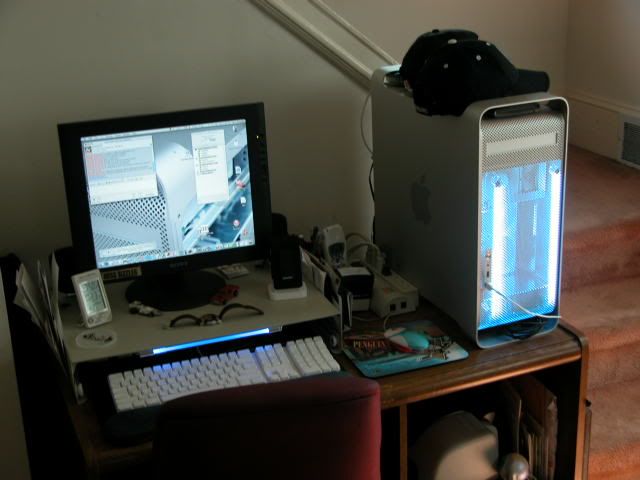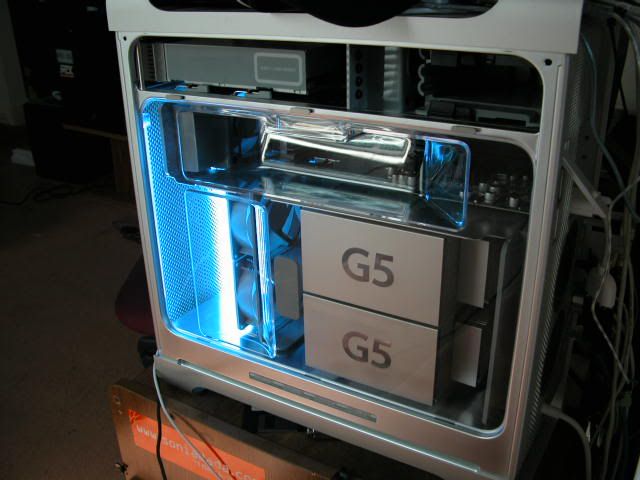 As a side note:
I smitted my photos and a short description on how I ran the lights in my Dual 2.0 gig G5 Macintosh. Telling them that their February edition of "MACAddict" magazine they actually show you how to run lights in your G5 & G4. But I found a better way to do it. The Editor wrote back and told me he loved it. About 3 months later im in the "Log Out" section in the back. Its located in the back part where people write in smiting stories or questions about their Macs.
Either way. Its just cool to be a part of the Magazine. Here is the article: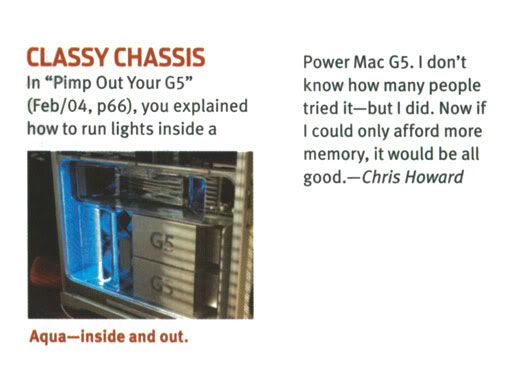 It now sports 1.5 gig of memory.
Now for the B&W G4
Here is a website I created to show how i made my Lighted Blue & White G4, Please look.
http://swissmiss33.hypermart.net/lightedg4/lightedg4.html
a few photos. Truly Blue and White.

Thanks, please let me know what you think.