Hi,
i have found a peculiar coincidence in regards to using custom colors in the Apple II using RGB cards.
Three of these cards are known to me and I have manuals for two and software for one of them.
In the manuals there is described how to access the custom colors ... the registers of the cards are the same in this regard...
https://drive.google.com/open?id=0B5SAWSGa49rLZUItbmwyZVpXZ1E
https://drive.google.com/open?id=0B5SAWSGa49rLNDNKYUxpZVdTc2M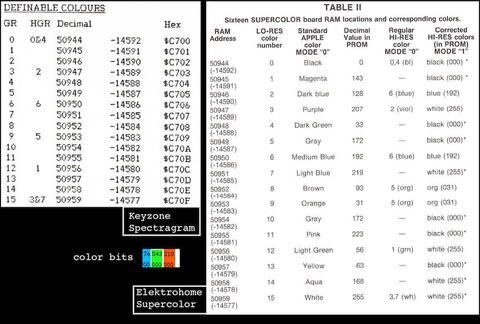 -Jonas