Hi,
I have a motherboard Apple IIe 820-0064-00 (so without A or B revision) and in addition, there are 4 names written in place of WFB:
rice, broedner, macphee, auricchio.
Could you tell me about this motherboard?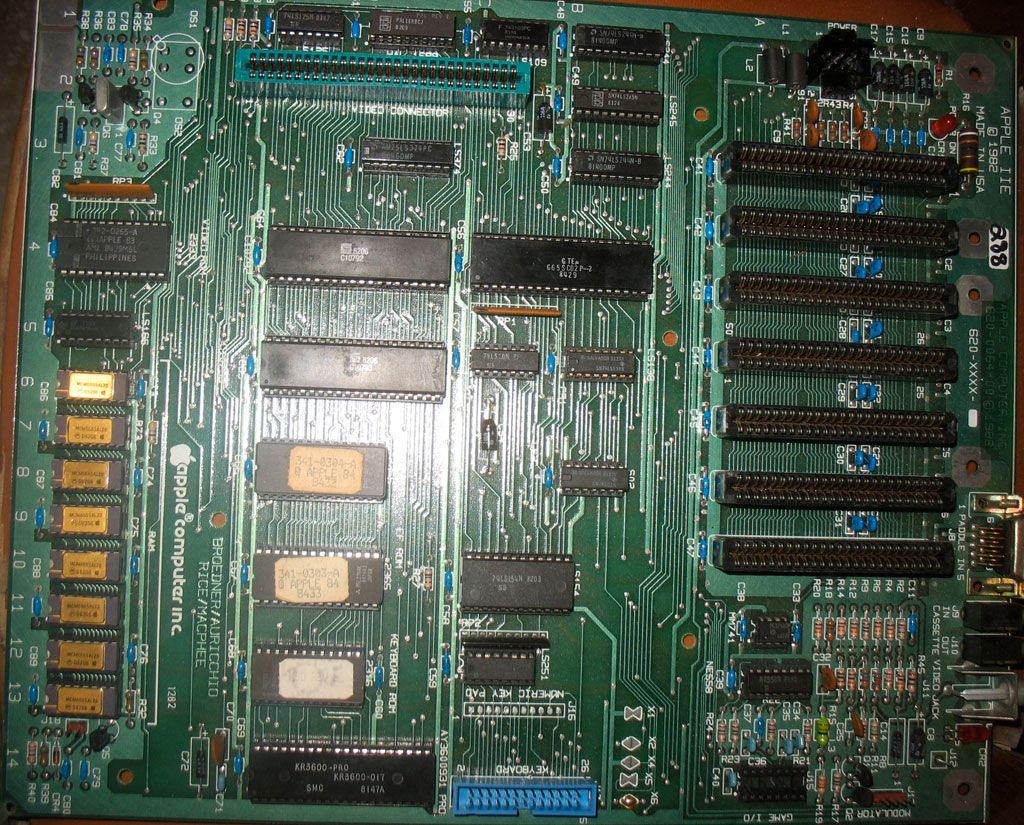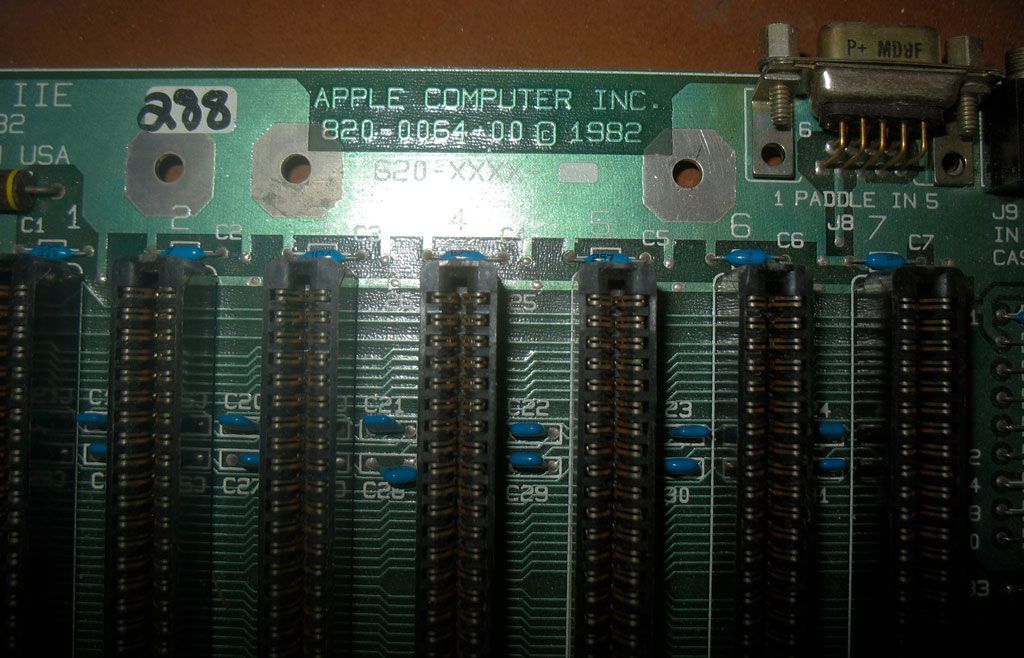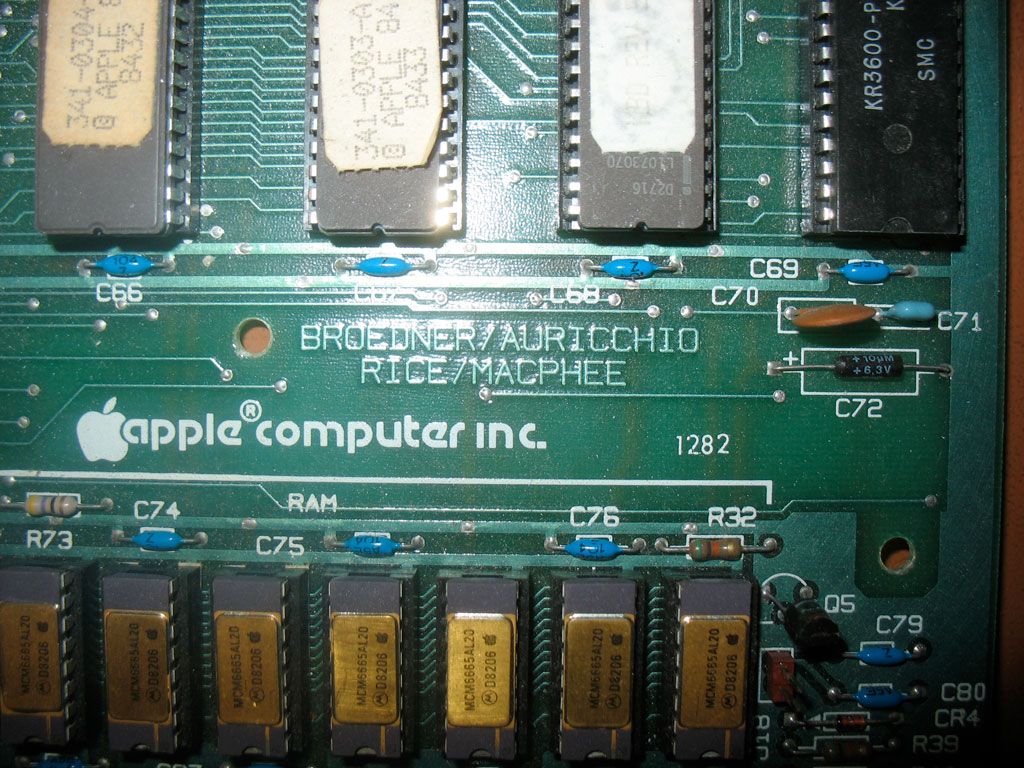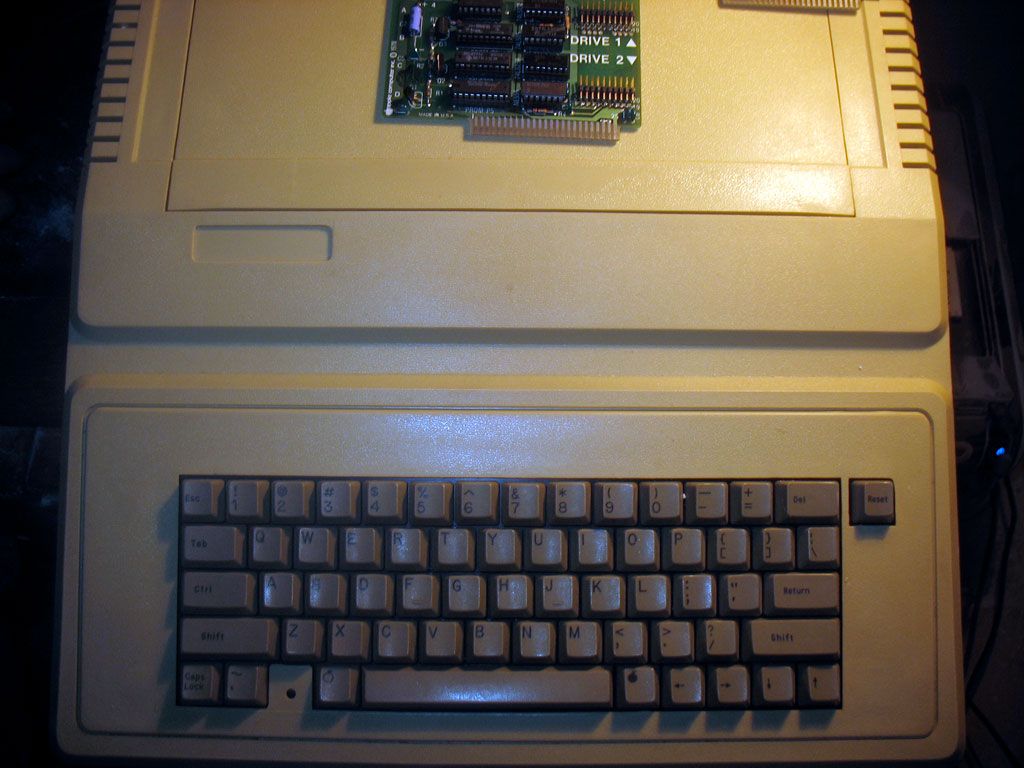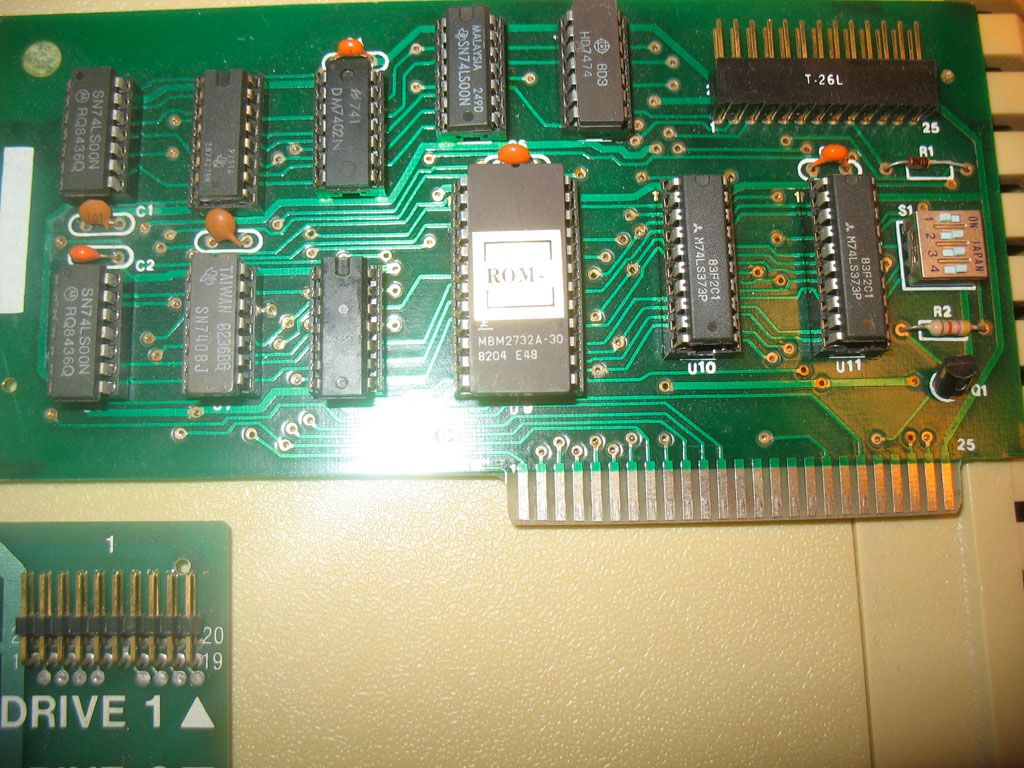 I don't understand why the green connector (normally "Aux connector") is noticed "Video connector"
Thanks