I have an Apple IIGS ROM01 w/ TWGS (TransWarp GS) 7MHz / 32K Cache, when it's cold booted, it can work smoothly.
But when it get hot or reboot, it will get Self-Test **Failed**3 on step "Cache RAM".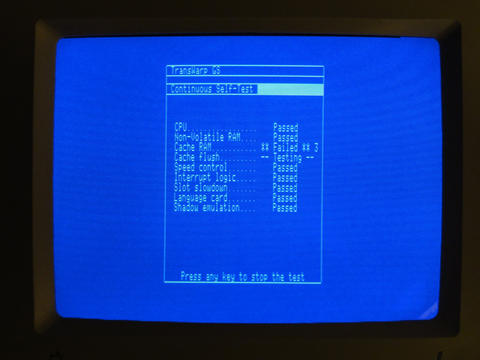 when hot reboot after TWGS self-test failed, got the error code $0046.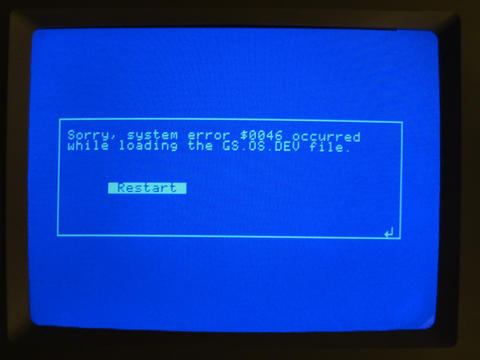 I had try to replace all three cache chips with new set of 25ns, but no lucky.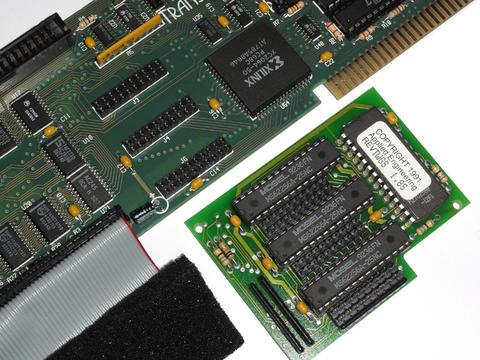 How can I do?