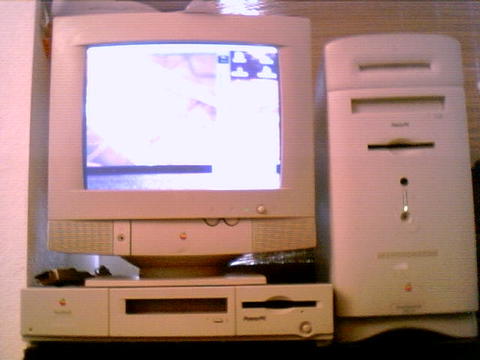 Viola! Just bought the 6500/275, also bought a 6500/250 mainboard for the AV I/O, TV Out, COMII Ethernet. Little did I know the 275 (which had the TV Out and COMII removed) came with a 512K L2 chip, score! Sanyway it's all happy and taking its place as the TV. Oh and when I took it apart to have a look inside, there's lots of places to tuck things, just need a bracket that mounts on a 3.5 that will allow me to mount another 3.5 piggyback and I can get 3hdd's in this thing.
6100 isn't booting off HDD anymore, will boot off cd, i've reinstalled the OS, and it will reboot to that drive but turn it off and it won't boot off the HDD.
Dog
Oh and if anyone has Office98 they'd be willing to donate/sell . . .