Decided to liquidate all my old comptuer stuff that I'd never use anymore. Here's a partial list:
Yellowknife- Mac G3 prototype. Looks almost like a G3 board, but with serial ports and ISA slots.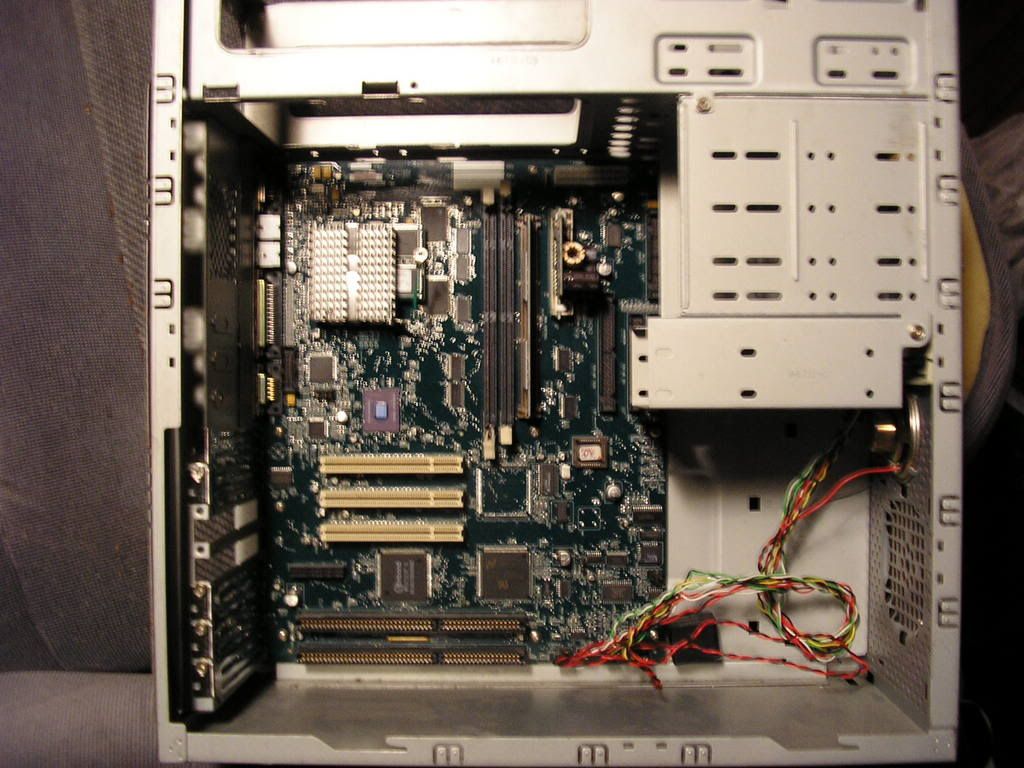 Unfortunately I can't get it to do more then blink lights. From what I know about this particular model's history, it was sent to MIT from Apple, and sat on a shelf until my friend found it and gave it to me.
9500 prototype. Looks 99% completed, it just has no FCC validation. Warning stickers all over say it's not FCC valid. Never actually booted it up, but it should work. I think it's a 180mhz model.
Color Classic, SE (2 floppys and a HD), SE/30, Plus, and mac 128k (early non-128k badged model).

Mac TV, power supply board broken. It dosen't boot, but it WAS working until it blew, if that helps anything. Could be taken to a TV repair shop or have 575 guts swapped into it to make it work.

Remember these?

Bell and Howell Apple II+... might be broke, it boots to the "Apple II+" screen but then won't load anything. Suitable for a museum

funky audio and video mixer-handle thing on the back.

Mac II in there as well.
Also have a few old GeoPorts, Daystar 40mhz 040 processor upgrade for IIci, some sort of Apple NuBus slot tester, IIe card for LCs... and a few other things I can update as time goes on.
Some of this stuff is worth money (I believe anyway), some not at all. Make me an offer and cover shipping and it could be yours. i jsut don't want it to get destroyed.