I just finished this mod, so I thought I would see if anyone wanyed to buy it. If I get no offers here I will post it on eBay.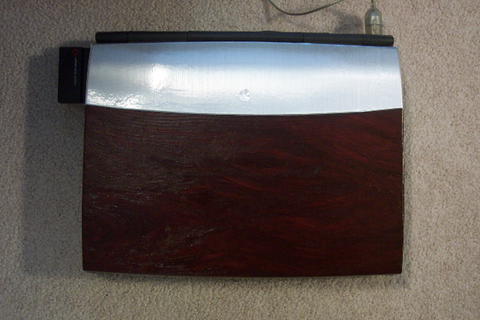 Here are the specs:
1400cs
Newrtech NuPower G3 233 upgrade
48 mbram
1.3 gb HD
8.6 installed
Ethertech internal ethernet--not a PC card!
Orinoco WaveLAN Silver WiFi card
12x CD-Rom and floppy modules
Yo-Yo style ac adapter
I also have the manual and the original 1400 restore CD.
I would like to get about $250--the G3 upgrade alone cost me $150 so I think this is fair. If I get the $250, I will also include a clear bookcover with all the inserts and the original 133mhz processor that came with the computer. I would also consider a trade for a modest Wallstreet Powerbook--buying one is my ultimate goal.
Let me know here or by PM if you are interested. I will accept Paypal--I am a verified Premier member.
Thanks again guys!