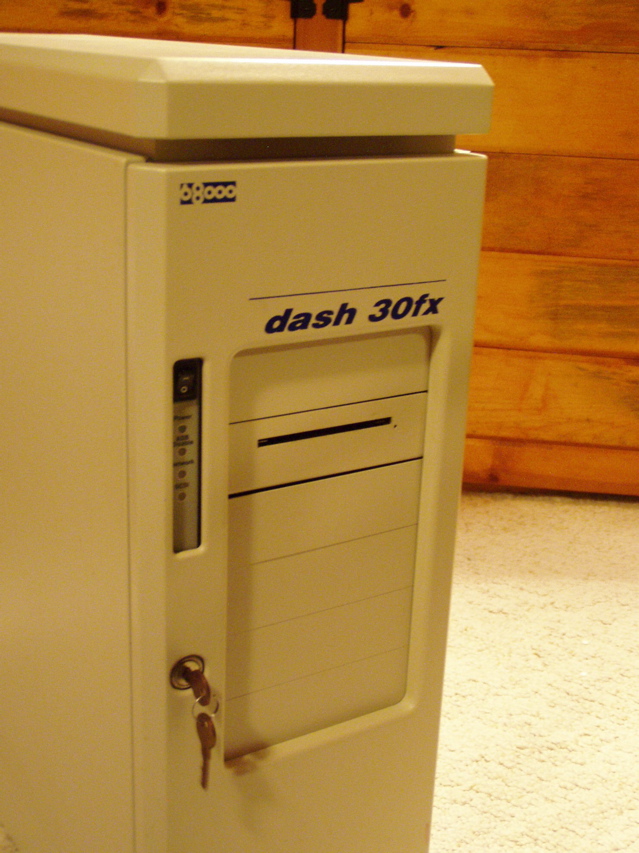 If you're not familiar with the machine, here's a few links with some info & pics.
http://www.applefritter.com/node/9357
http://www.davintosh.com/2005/11/13/p1010035/
http://lowendmac.com/clones/dash.html
The greedy part of me won, so it's up on fleaBay, hoping to get some hot bidding action going. Just transporting it to a new home is going to be kinda spendy; FedEx Ground estimates that it'll be around $80 for shipping to either coast, so I wonder if it'll garner any bids at all. Part of me doesn't want it to go, but the thing has been sitting idle for several years. I was glad to see it booted up ok last weekend when I dusted it off. Still a cool machine.
In case anybody is interested... http://www.ebay.com/itm/121283961327