About a year ago I came across an Amazon store selling what seemed like "new in box" Xircom / Rolodex REX-3 organisers. I'd always wanted one of these ever since seeing them advertised in Popular Science back in the early 2000s, so I figured for $35 I'd take a punt and see what turned up.
What eventually arrived was a complete REX-3 kit still sealed in its shrinkwrap, including the RS232 docking station, original leather wallet, software etc. This then sat on my shelf for about 12 months until I remembered I needed to buy some batteries for it.
This evening I finally got around to seeing what information there is about the REX online and sadly there really doesn't seem to be much left. Even using the Wayback Machine the only real documentation I could find is some for the REX 6000's serial protocol, and a copy of one very experimental REX 6000 sync tool for Linux from 2001.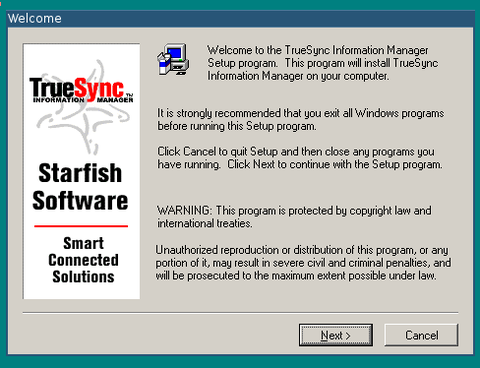 Just for fun I decided I'd try the include software floppy disks with a USB floppy drive, and lo and behold the installer and indeed the software itself runs quite acceptably in wine under modern Debian Linux!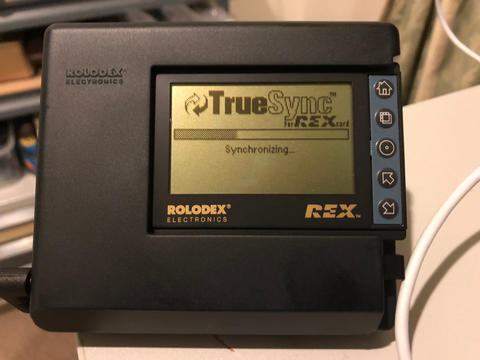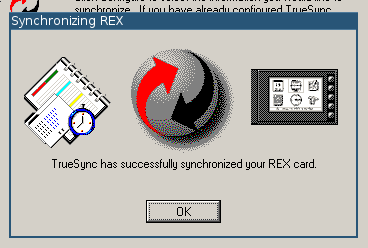 Even more surprisingly it is quite happy to talk to the docking cradle and synchronise the card.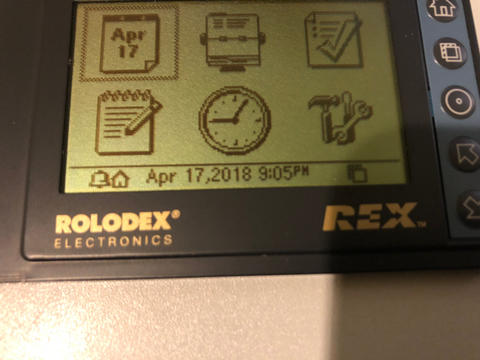 After synchronising the clocks are correct, my notes and contacts and calendar items are all available.
The included leather folio wallet is a little bit lacklustre. The REX 6000 wallet has a more sensible placement for the elastic. Later I did find as well that a full set of the small note cards to go in the bottom half were also in the box!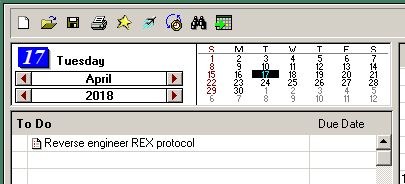 Now that it's working I will see if I can make a more up to date document about the serial protocol used and write a small python implementation.
I'll upload some more photos of the box etc later in the thread