Hi All! I'm back.
I was able to get my power issues resolved, and just ran my first video test of my Mimeo 1 today after placing all the video circuitry ICs in.
So I turned on, and I did get a picture, only it's not what I was expecting. It's a screen filled with alternative columns of W's and H's, where the H's change to ('s about every second and then back to H's. Based on the bringup guide, I was expecting _'s and @'s (which should be flashing). I've uploaded pictures.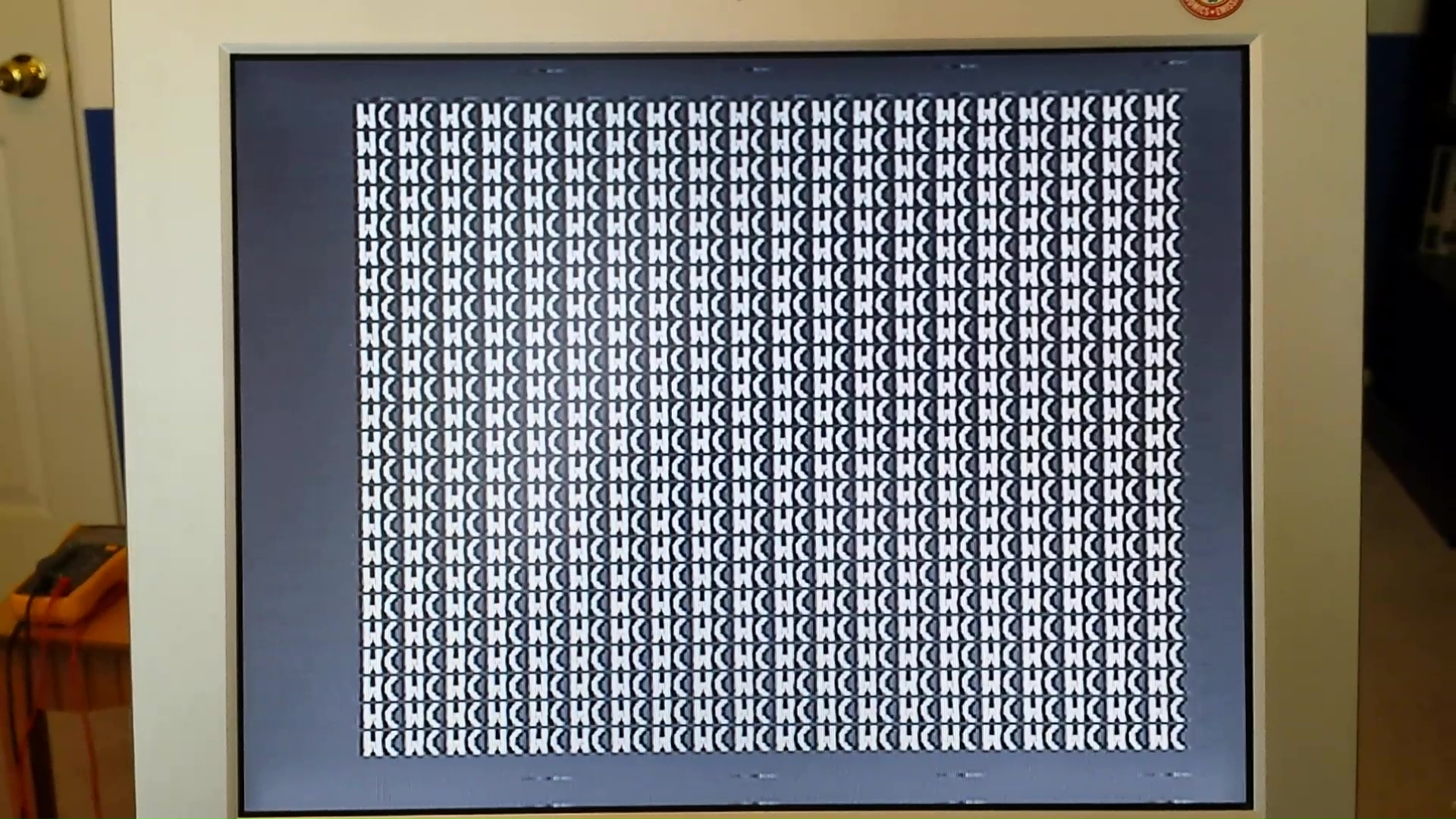 Also, when I reset (by connecting B4-pin 12 to +5V) the screen turns to a screen full of alternating columns of ('s, with a flashing @ in the upper-left, and another steady @ on the lower-right, which grows to become other @'s across the screen. This growth happens the same way every time. I've uploaded pictures of the progression.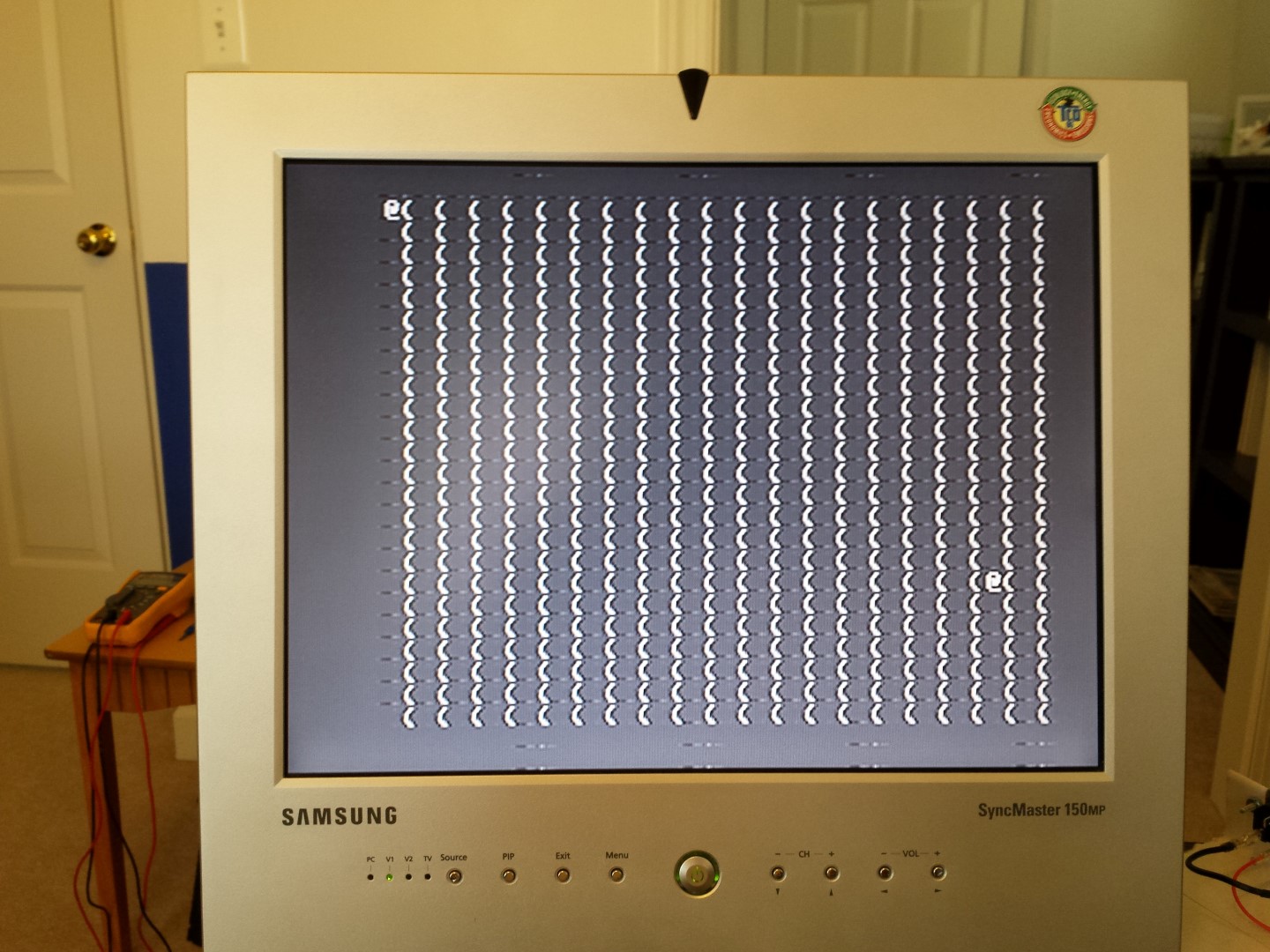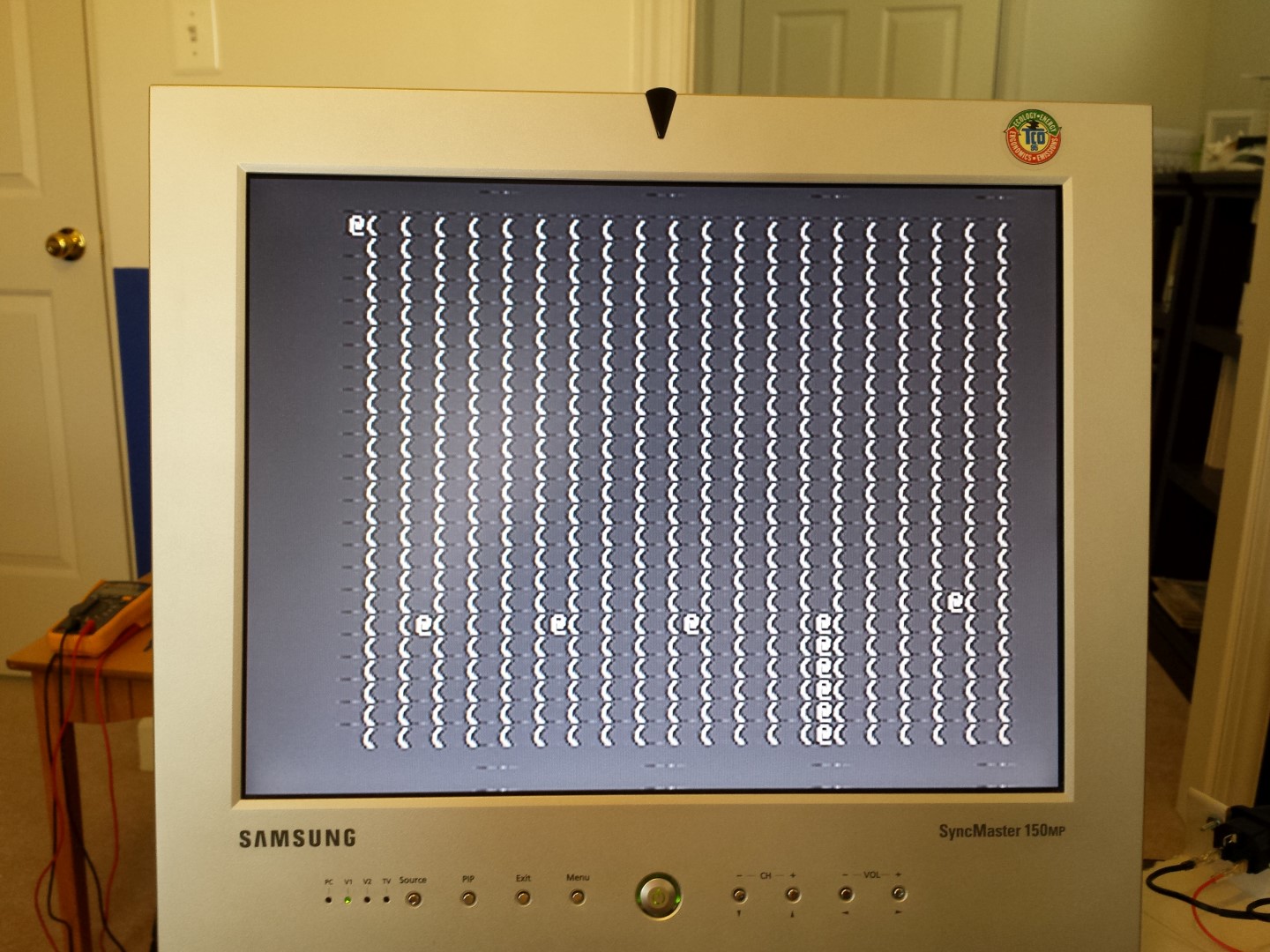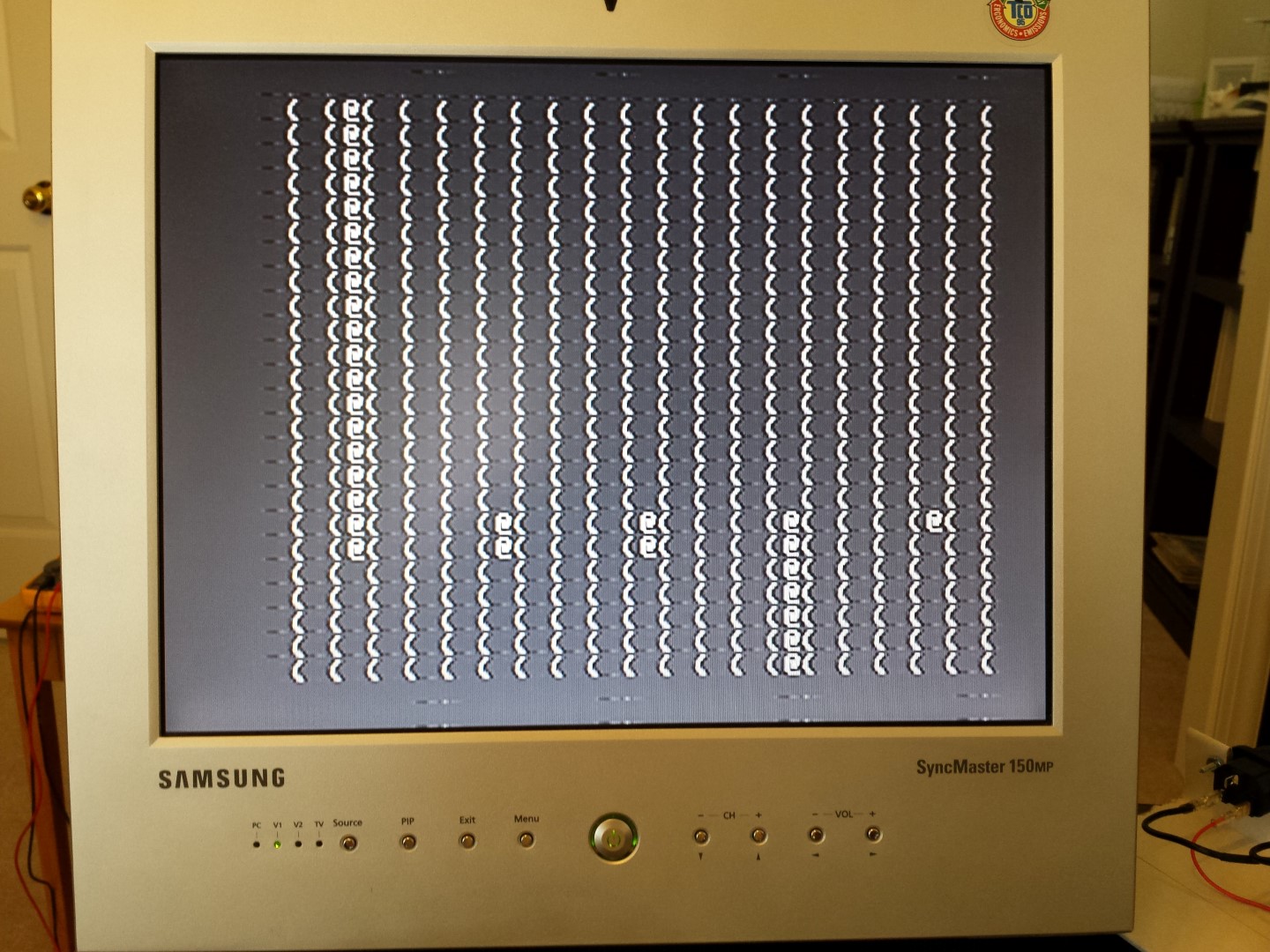 I am guessing that this is due to at least one faulty 2504v IC, which I've heard are often bad.
Anyone with any thoughts to help me track the problem down? I wonder if my different characters come from an incorrect character ROM IC (mine has CM2140N on it, not 2513 as listed on he BOM)? I saw on someone else's build blog that characters being replaced in progression was due to a bad 2504v, but I couldn't see how they tracked down the specific one.
Thanks!