September 19th is International Talk Like A Pirate day.
As some of you may know, I ride my bicycle to work pretty much whenever I can. When I can't, I ride it to a bus stop. This year, I'm taking TLAP Day up a notch or two. Or 3'x5' as the case may be.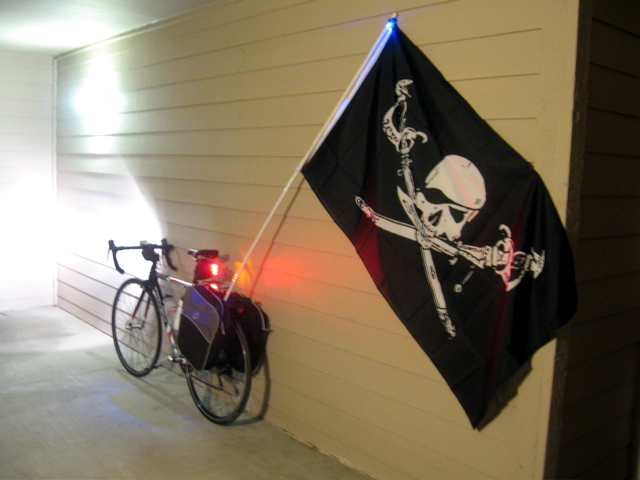 So, aside from greeting all yer mateys with "Ahoy, thar!" on September 19th, what else arrrr ya doin'?