Hi guys!
I have been in contact with a very nice woman who is looking to possibly sell 2 early Apple II computer's that were owned by her late husband.
The first one is a Rev 0, Serial number A2S1-1194.
From what I can see from the photos she sent me, the power supply has been swapped out at some point in time and although it does have what appears to be a Rev 0 motherboard it also looks be of the 2nd type (dark green expansion slots) and not the light green expansion slots which would be correct for an apple II with this serial number.
The dates on the ROMs appear to me to match the current motherboard, and do not appear to have been swapped over when the motherboard was replaced.
She also has no way to test it, to see if it boots, etc.
With these things in mind, any thoughts on what it could be worth ??
Pics: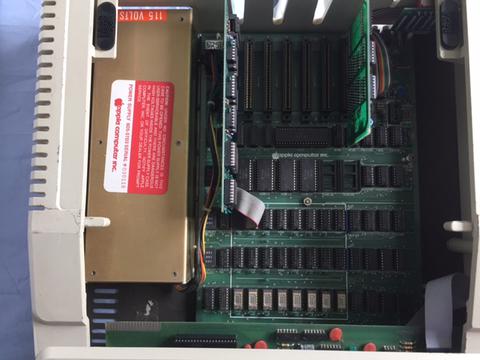 And my early Apple II Rev 0 motherboard number for comparison:
Any help in evaluating these for her would be appreciated!
Jennifer