Hi all,
I've been experimenting with a toner transfer and Toner Reactive Foil (TRF) for remarking chips on my Apple 1 build - namely the MMI proms.
I believe that I can refine my process a little further, but here are my results to date (these proms are some old ones off other hardware that I used to practice the technique).
The basic process is as follows :
Clean the target MMI proms, removing all original markings

Produce the artwork

Print it at correct scale in reverse onto toner transfer paper

Transfer the toner to the chip

Place the TRF foil over the toner and fuse it

Clean(ish) chip :
The artwork :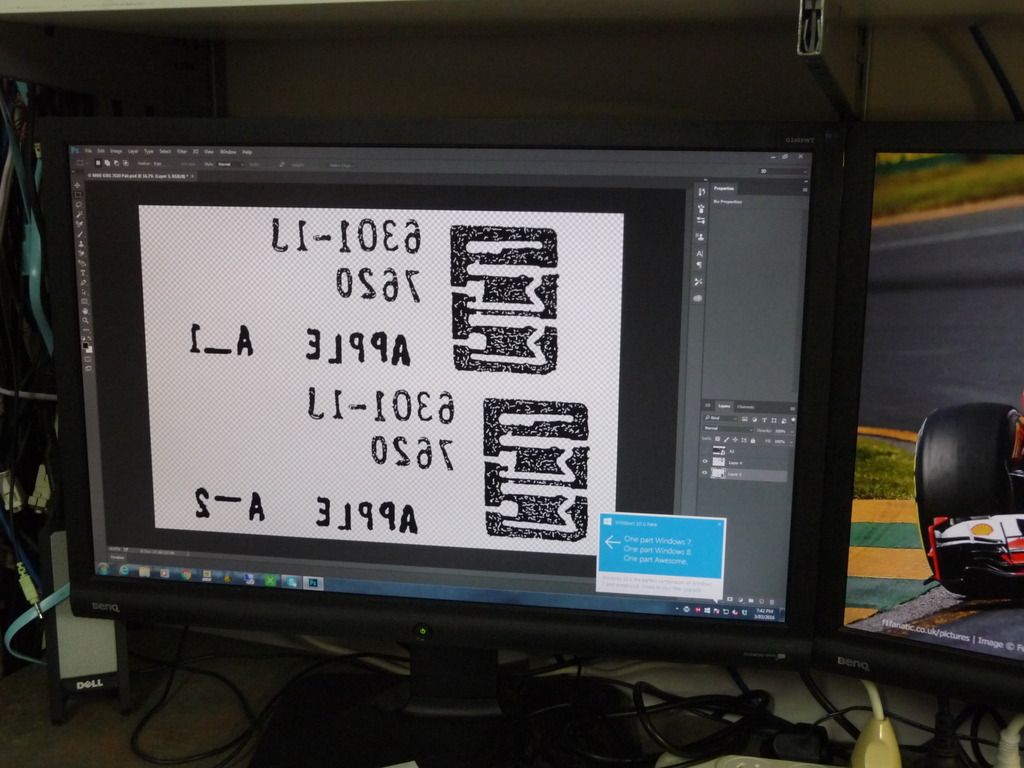 Printed to transfer paper :
Toner Transferred to chip: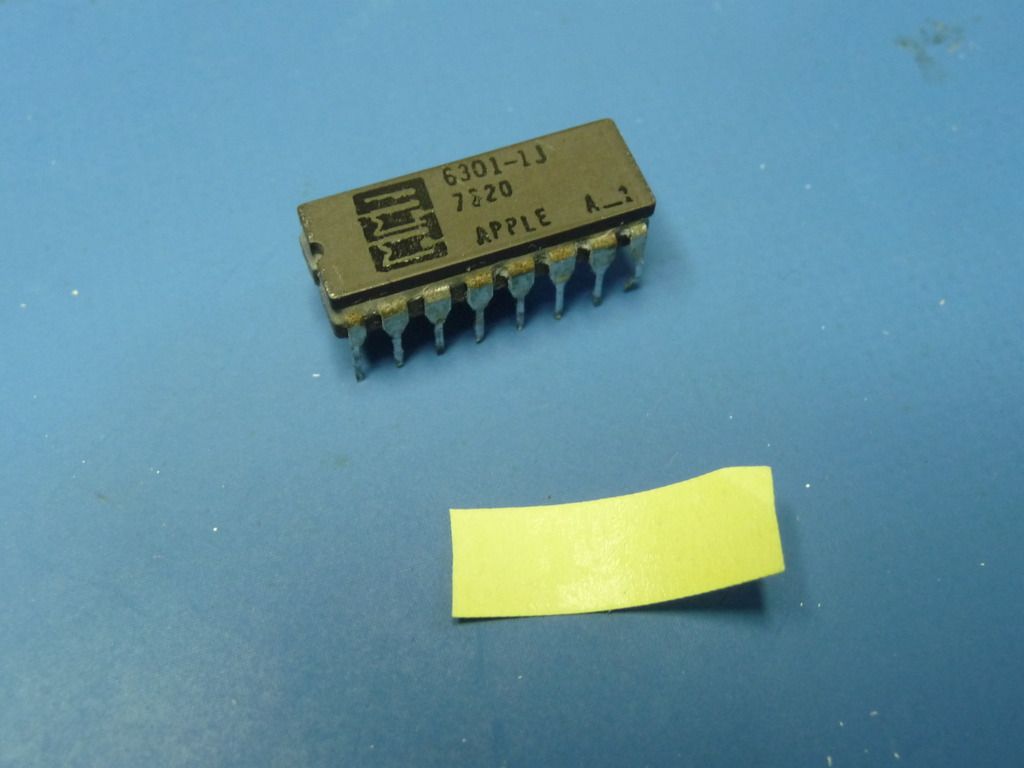 The TRF foils used (Silver Satin and White)
Job done :
Sitting on a board :
My artwork will be further refined and the process further tweaked, but I think I'm getting somewhere.
What do you think?