At my new job, I ended up landing into a more NetAdmin position than SysAdmin. As such, I inherited a mostly MacOS office network and a mostly OpenBSD Corporate Server/Web network.
The network map the previous admin made was a tad inaccurate due to some changes, so I went about making a new one as my first project in OmniGraffle.
Although that diagram is proprietary and I cannot share it here, I decided to do one up for my home network in it's current state. There's a bunch of machines (mostly Pentium II and lower, several pre-g3 macs and other miscellany like WiFi PDA's) that aren't shown because they aren't used as often or even powered on right now.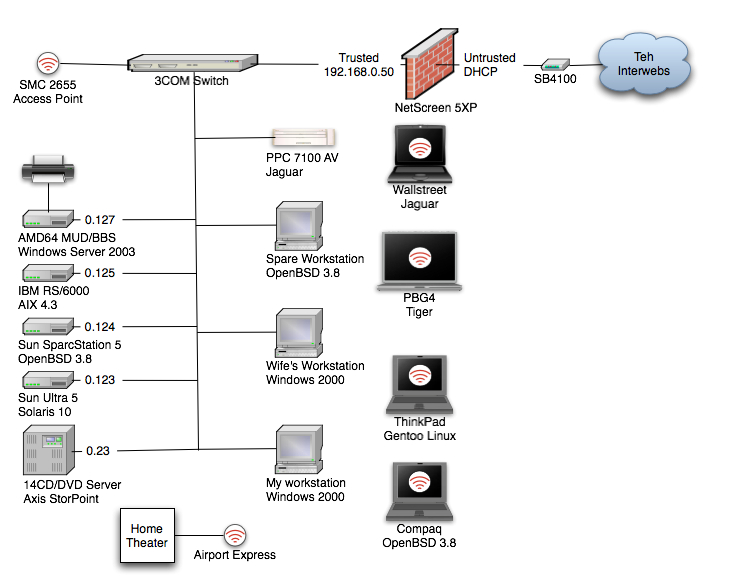 If you're in a position where you need to diagram stuff, this is definitely worth taking a look at. It knocks the socks off of Visio in every way (including the price)