After all my problems with my other Apple IIe in my last thread and finally solving them by replacing a faulty rom I can't believe my luck with this Apple IIe.
I was trying out a Midi Interface card last night. It was inserted correctly and I booted up and it worked fine. I wanted to leave the cables nice and neat and close the lip. I removed the card tidied the cables and replaced it. I switched on and something went pop and that familiar smell of burn electronics was in the air. arrgggghhhhhhhh!!!!!
I'm always really careful inserting cards correctly and make sure no metal is shorting anything. arrgghhhh
When I boot up my screen appears like this: (Note, the diagonal lines are due to the refreshing of the screen and is not a problem).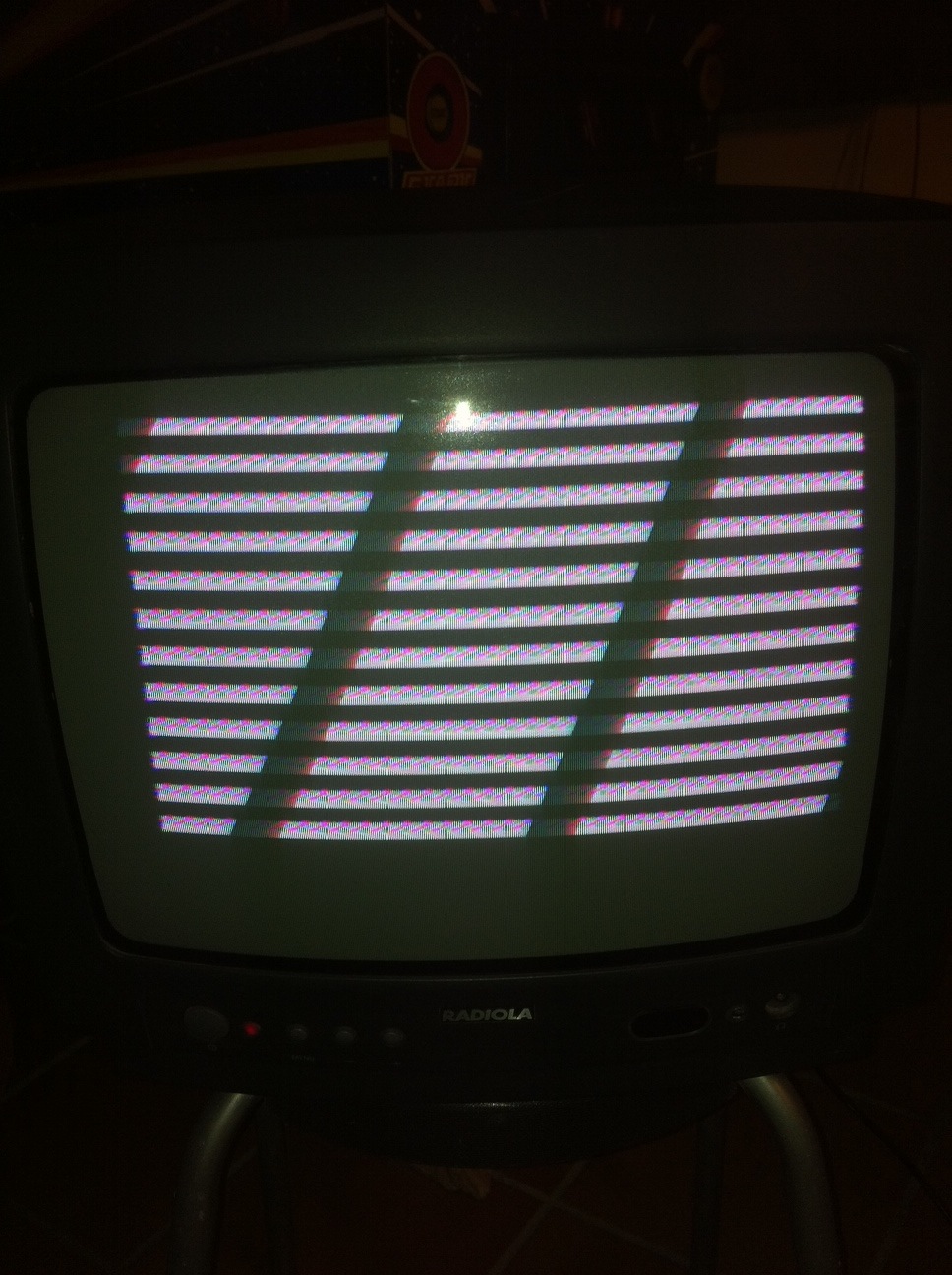 As I have another Apple IIe I've replaced the main roms to see if there are damaged. No problems. Looks like the problem comes from the main board. Maybe a resister has fired. Don't see anything burnt. Is there a way I can test things with a multimeter? What could I have fried to produce those lines?
The midi card I inserted was: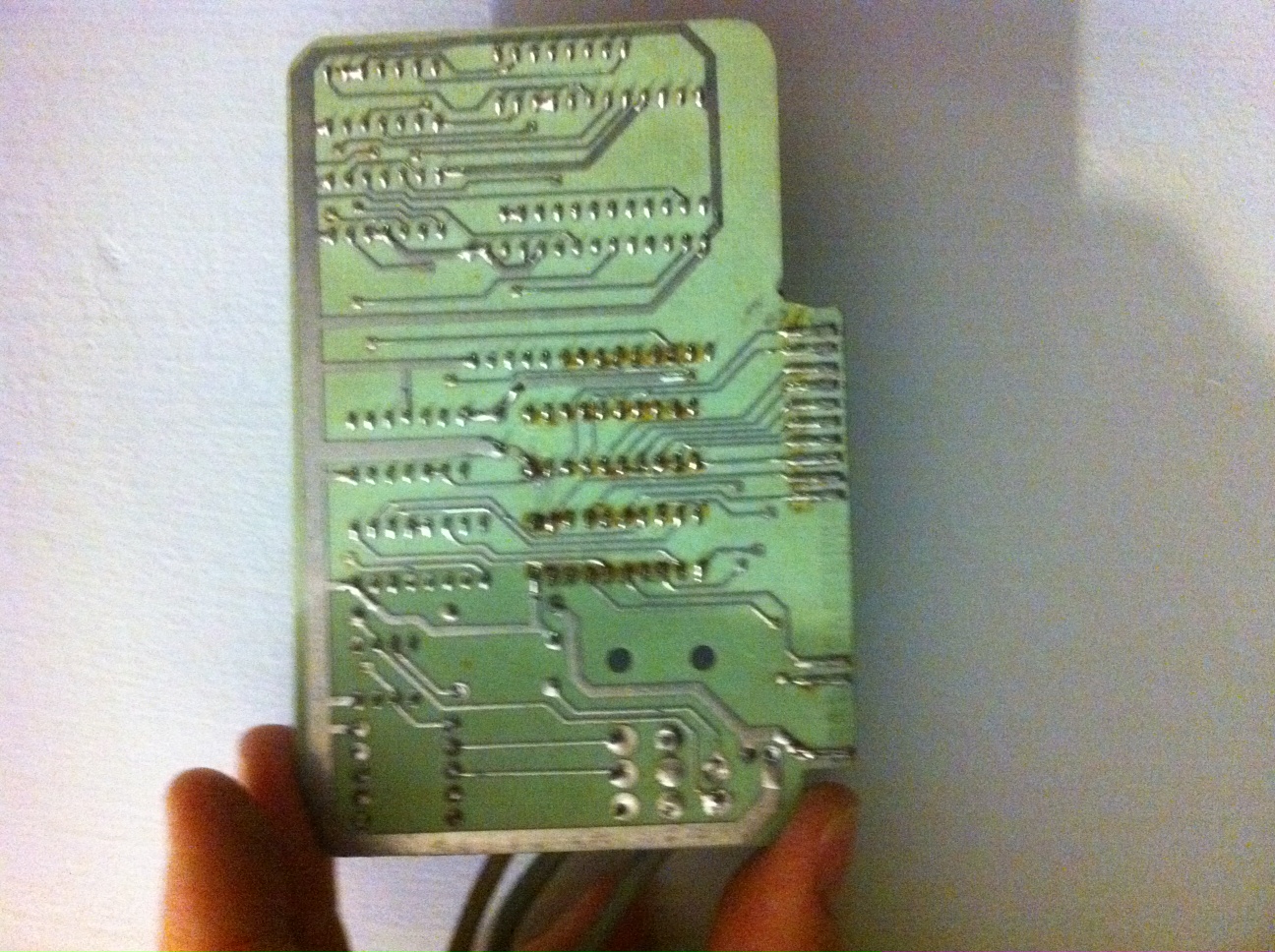 Don't know why it went pop??? Looks ok right?