Yesterday i was invented to a old stock clearance of a nearby university.
They had masses of electronics and measure quippment and some old computers.
I paid too much for a car full of "old garbage" but i was very pleased to finaly find a Basis 108 apple clone there in good condition.
This clone has a heavy weight german tank style case with EMI protection.
The keyboard is custom made for Basis by Cherry
The board contains 128K Ram, Z80, seriell, parallel and 3 video ports: B/W, color and RGB.
The eprom places are fully poulated with the Apple II+ roms, unfortunately the original BASIS Roms are missing.
It works very well with one exception: I cant activate the 80 char mode. There must be an incompatibility.
I have a bad copy of the Base 108 manual, but it refers to the original roms.
So i´m looking for a better (and complete with schematics) copy of the manual, images of the original roms and the system disk with the compatibility tools.
b/w output

rgb and color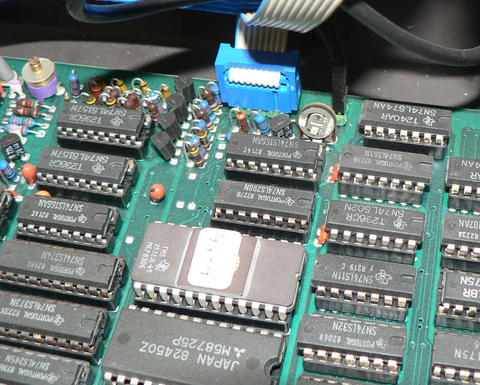 seriell and parallel