Having received replacements 2504v ICs and 7400s, I got the video section apparently working as per the bring up guide. I then completed the computer section.
On powering up, everything seemed OK. I got the usual flashing @'s and the CLR function (pin 12 to pin 16 on the KBD connector) cleared the screen as expected. Also the RST function (pin 1 to pin 9) worked as described.
I then decided to build the PS/2 keyboard adaptor. With this connected, entering CTRL-C-L-R cleared the screen. However, using CTRL-R-S-T just produced extra P's on the screen (see picture)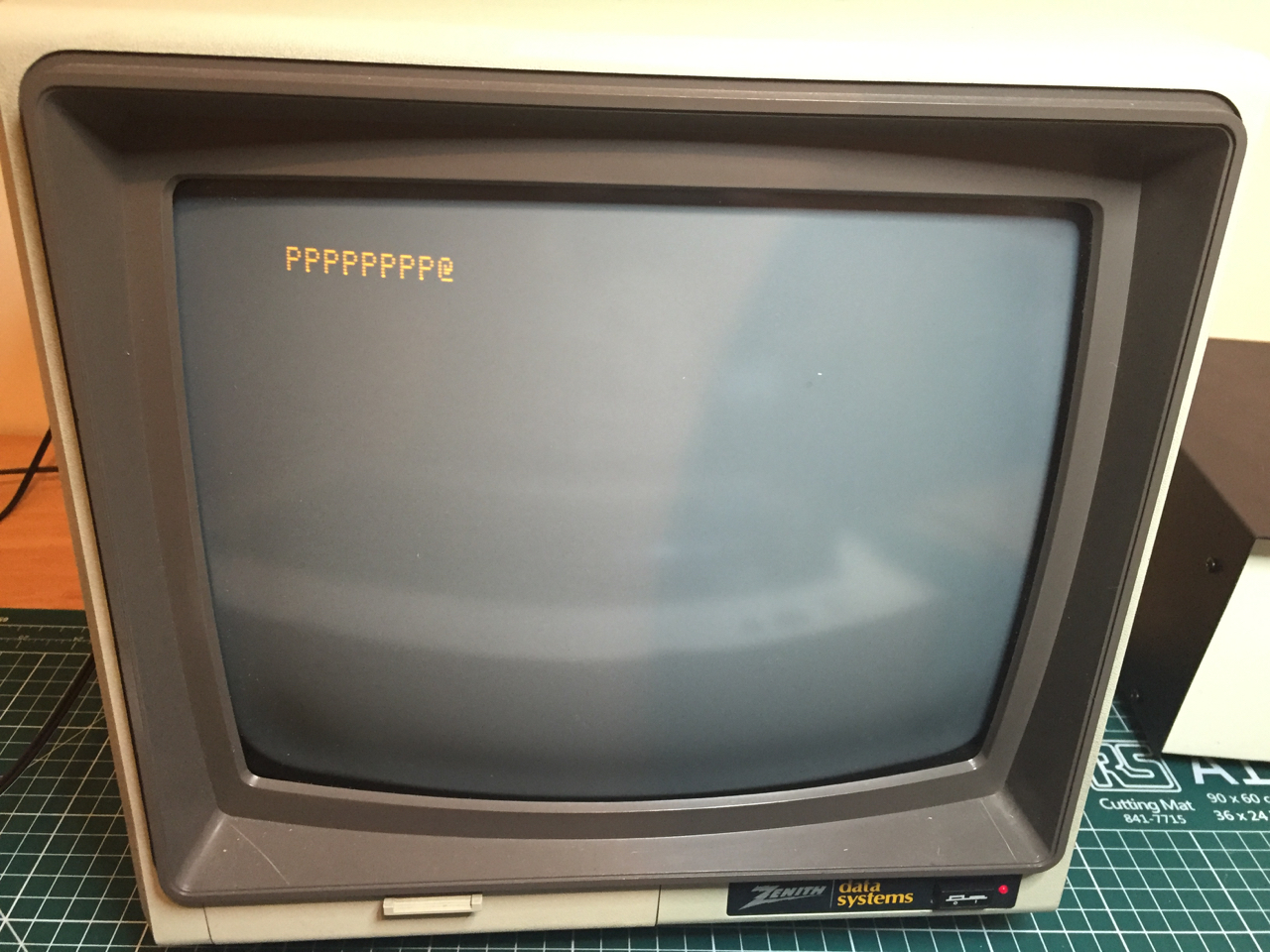 I then disconnected the keyboard adaptor and restarted. This time shoring pin 1 to pin 9 just produced P's again. I then had another go with the keyboard adaptor. Now, the keyboard was completely dead and the microcontroller was scalding hot. I have now disconnected and abandoned that.
Working without a keyboard, RST still produces P's. I have swapped the 6502 and 6821 chips (for known working chips) as obvious culprits for a failed RST function but the result remains the same.
For what it is worth, I have meticulously checked the wiring patches on the keyboard adaptor and they are all correct with no shorts.
I would welcome advice. I fear somewhere along the line I have damaged some previously working components.