Hi there,
Here at our Museum we're building a wannabe-perfect(*) reproduction of the APPLE 1, thanks to Mike Willegal's boards;
we almost found every single component dated around 1976 but we can't find this kind of IC socket: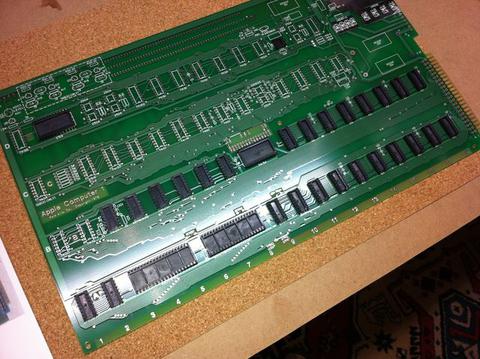 They were made by Texas Instruments but we have serious difficulties finding them!
Can someone help us?
Greetings,
Gabriele
http://museum.freaknet.org
(*) we think that a reproduction of a piece made for a Museum has to be as close as possible to the original one, has to be made using the same tools available at the time (lead, soldering irons, instruments) and need full scientific documentation for the entire process, describing any difference between original and new parts; so we collected every part with the closest datecode and estetic shape as possible, by checking every original Apple 1 picture available (thanks again to Mike for his Apple 1 registry!); so, no purple gold/ceramic ram, no ceramic 2513, etc...